Hors D'oeuvres Recipes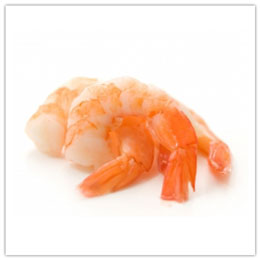 When you are on a diet or watching your weight and its hor d'oeuvres time, there is a moment of temptation which is likely to upset your good intentions.
Here is a selection of alternatives which can easily be combined together:
1. Cherry tomatoes: they're good, appealing, and crunchy. They explode in your mouth. They are one of the least caloric vegetables on earth and have such a strong taste that they don't need any dip.
2. Cottage cheese and cherry tomatoes: halve some cherry tomatoes, scoop out the flesh then fill with fat free cottage cheese. A real treat!
3. Slices of chicken sausage: dense and satiating, select the most highly-seasoned.
4. Shrimp: another tiny, extremely low-fat, slow food.
5. Raw cauliflower: a winner for hor d'oeuvres.
6. Cubes of raw carrots: cut a carrot in 4 strips, then into slices to make pretty orange cubes.
7. Crab sticks: essential slimming food from the sea, healthy, low-fat and very rich in proteins.
8. Botargo: a Mediterranean delicacy of cured mullet roe dried in the sun and coated in beeswax for protection. It's a great appetite suppressant, a little expensive, but very effective.
9. A small dish of Tzaziki based on 2 star ingredients in the fight against fat -- cucumber and fat free yogurt.